Picking a name for your pup can be tough. There's a lot of pressure to pick the perfect name. After all, you'll be calling your dog this for the rest of their lives! So why not pick an unexpected yet cute Irish name? Whether you're Irish or not, you can still celebrate the spirit of Ireland. Here are 30 of the cutest Irish dog names.
Patrick
In reference to St. Patrick, the patron saint of Ireland.
Guinness
A staple among the Irish, Guinness is a black-gold stout.
Shandy
A popular Irish drink, it is a beer mixed with a soda or lemonade.
Brady
Refers to a common Irish surname and means 'spirited'.
Bridget
Means 'strong'.
Clover (or Shamrock for a male dog)
Although it is a commonly referred to as a four-leaf clover, it is also known to bring good luck.
Finn / Finnegan
Which means white or fair.
Finley
Refers to a 'fair-haired hero'.
Conor
A strong-willed or wise 'hound lover'.
Clancy
Meaning a 'ruddy warrior'.
Kerry
Which refers to a 'dark princess'.
And here are some more authentic Irish names:
Neala
Pronounced nee-la, it means 'female champion'.
Roisin
Pronounced ro-sheen, it means 'little rose'.
Rogan
A redhead.
Aidan
A 'little fiery one'.
Maeve
The goddess of song.
Aoife
Pronounced ee-fa, it means 'radiant or beautiful'.
Dermot
Meaning a 'free man'.
Lorcan
Or 'little wild one'.
Fineen
Which means 'beautiful child'.
Sorley
A summer traveler or viking.
Meara
Which means 'happy'.
Anlon
Meaning 'champion'.
Eamon
Or "guardian".
Elroy
A "red-haired youth".
Phelan
Meaning joyful.
Mirna
Which means 'tender'.
Quigley
Meaning unruly hair.
Covey
"Hound of the plains".
Whether you're Irish or not, break away from the common dog name and consider naming your pup one of these names native to Ireland instead!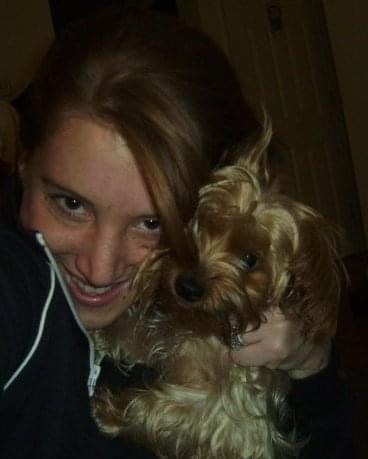 Most of my day is spent playing with dogs. When they nap, I'm here working on my blog. You're welcome to reach out and connect with me.