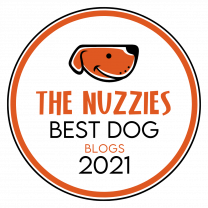 If dogs could read, which site would they be spending their time on?
1

9

Adopt a Pet

2

8

K9Sky

3

8

Plant-Powered Dog

4

7

Life with Dogs

5

7

Whole Dog Journal
We actually know the answer to this question. Of course on all of these awesome blogs below!
This blog features special feature stories on dogs with the goal being to adopt out as many dogs as possible. They are connected to a variety of pet adoption websites with over 13,900 public and private animal shelters and humane societies as contact points. Their goal is to adopt out as many dogs as possible, and they make at least three posts per month on their blog.
As a provider of pet care management software, their blog teaches pet care businesses the ins and outs of being successful in this industry.
Diana Laverdure-Dunetz, MS, is an award-winning dog health writer, vegan canine nutritionist and passionate animal advocate. Diana founded Plant-Powered Dog to educate and empower dog lovers to feed their best friends tasty meat-free meals for a healthier dog and a kinder world. Diana creates custom whole-foods plant-based diets for dogs all over the world, with the philosophy that optimum health begins with optimum nutrition.
Life with Dogs is a leader in dog news and entertainment. They feature puppy videos, pictures of various breeds of dogs, and discussions about all things related to our canine friends. They feature about 14 dog friendly posts per week. You should bookmark this blog if you want to see some cute videos of puppies and dogs or keep up with the latest news for canine lovers.
This blog features a lot of meaty information about how to care for your dog. They focus on in-depth topics and reviews on dog products like dog toys, dog health, and care products as well as teaching positive training methods. You'll find something worth reading on this blog. The site is also loaded with useful pet care information and offer a newsletter to anyone interested in receiving updates through their email address.
This modern dog magazine helps doggie moms and dads to look at many new products for their furry friends that will make them happy and healthy. Everything from a ball thrower bag to special dog treats can be found on this blog to help dog owners to find the right products for their dog. This blog also showcases some of the best upcoming products and companies that focus on products for dogs.
This blog is a great resource for dog owners if you need to have a ton of resources like puppy spas, daycare services, and boarding facilities that are essential to the care of dogs. Dogtopia.com is a great site to bookmark if you need to keep up with the latest trends and products that will help make your dog's life (and your life) more enjoyable and beneficial. Improve your relationship with your puppy and make everyone smile more, whether you are just a dog mom or dad, or even a pet trainer dealing with different breeds daily. Bookmark this site and return to it often when you need to find out what to do when in need of dog services and products.
For easy access to animal tech product reviews and store links, Technobark is made by a dog lover for dog lovers. No need to browse multiple sites to find the best or the most affordable cute pet things. Viewing a list of dog deshredder tools, toys, feeders, treadmills, pet tracking devices and wash stations, is now easier than before. After looking for the product info and review, you can just click the pet store link and read the reviews on the shop itself. Articles are also arranged per category. You can even compare these on a fewer tabs and clicks than going one by one on the online stores. You can also submit your email on the site to get alerts on the latest dog breed gifts, updates and latest promotions.
Here is a dog blog that focuses on dogs in a big way. Their logo echoes this sentiment and is stated as "Every dog matters." They have an appeal to dog lovers because they feature some beautiful pictures of dogs and puppies that make you say, "Awww!" The blog also digs in deep into the needs of dog owners who need advice on how to take care of your fur baby with various dog issues. This is a great blog that should help dog parents to find the information they need, while also featuring various pet products and advice for anyone that has a pet in their daily life.
This online magazine and blog for fans of dog that focus on the important issues that dog owners care about regarding the care of the upkeep of their treasured pets. They feature heart-warming and real stories about dogs including dog rescue stories as well as top news stories about dogs like the Iditarod dog sledding scandal that happened recently. Dog friendly stories like this draw attention to needed topics like drug abuse with animals and issues that affect the health of dogs and the treatment of dogs.
No, this blog is not about milk that is specially formulated to please dogs or make them healthier. But it is a place online where dog lovers can go to discover new dog products and sniff out new doggie deals! You'll learn more about the dog pet chains and what they have planned for the dog market, plan your dog's Christmas list, and more. They also feature many unique items such as doggie beds, pet feeders that are innovative, and modern dog t-shirts. They post about three times per week, and you'll always find something to talk about and learn. You may also enjoy the articles that highlight different dog breeds like malamutes and golden retrievers, while also showcasing different non profit animal organizations that might be worth your time.
The Dog Training Secret blog features some of the greatest dog secrets from fellow canine connoisseurs and trainers. Based on tried-and-true dog behavioral techniques, you'll find a wide variety of dog behavior tricks and some great tips to stop your dog from doing those annoying things that you don't like. A well-trained and well-behaved dog is also a happier dog since you can spend your time with your pet in a more positive and rewarding way without having to scold them for bad behavior which makes them sad! This is a high-quality site with a lot of dog friendly content being added often, so be sure to check it out and add it to your pet reading list.
Puppy Gang Fresh Foods provides nutritious gently cooked meals for dogs made with whole ingredients delivered to your door. We make feeding your dog healthy nutritious food as easy as opening a bag or can of dog food. Our recipes are developed in consultation with a holistic veterinarian are made with hormone and antibiotic free meat, fresh fruits vegetables and natural supplements and are free from fillers, processed or refined ingredients.
Want to be added to this list?
Click here
to bring up our submission form. We will be in touch shortly with feedback.