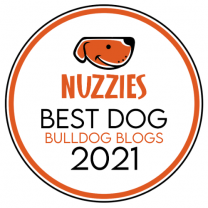 Here are your German Shepherd's favorite German Shepherd blogs...
1

13

The German Shepherder

2

11

Top Shepherd Kennel Blog

3

10

German Shepherd Shop Blog

4

9

K9 SuperHeroes

5

8

K9 Phenom Blog
Learn about German Shepherd direct from passionate owners and businesses who can only be considered enthusiasts of this furry little friend.
I've owned and trained German Shepherds and a variety of other large and medium-breed dogs for over 20 years now. Myself, along with my team of highly experienced canine professionals, strive to bring you the best and most useful information to help you raise your dog the right way.
Top Shepherds Kennel is from California and breeds German Shepherd Dogs. We have over 25 years of experience with German Shepherds. Topshepherd Kennel offers the best German Shepherd information possible for more articles, news, and German shepherd dog resources.
A gift shop for German Shepherd lovers! Shop German Shepherd t-shirts, mugs, harnesses, leashes, collars, tugs, gifts, and more.
Hello everyone! My name is David! I grew up in a family that loved rescuing German Shepherd. I always wanted to help German Shepherds, even as a kid. I have spent the last few years creating a movement designed to help German Shepherd owners, so I created Supplements, Guides & Blogs in order to give owners the tools they need.
Here at K9Phenom, we take great pride and care in what we do. It all starts from the very beginning. We hand select our canines for our breeding program. A lot of thought and preparation goes into this process. Once they are selected there is a huge amount of time, work and money involved. We provide our canines with the very best available to us. We cut no corners when it comes to our canines. They live with us in our home. They are provided with a well-balanced raw diet along with kibble and supplements.
Want to be added to this list?
Click here
to bring up our submission form. We will be in touch shortly with feedback.