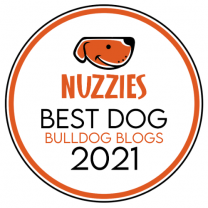 Here are your Poodle's favorite Poodle blogs...
1

15

THE POODLE PATCH

2

11

Scarlet's Fancy Poodles

3

10

StandardPoodleOwner

4

10

Galavanting Poodles adventures

5

7

Heart Song Standard Poodles
Learn about Poodle direct from passionate owners and businesses who can only be considered enthusiasts of this furry little friend.
Welcome to the Poodle Patch, a website dedicated to all things poodle! We are poodle enthusiasts, here to share with you everything you need to know about creating a wonderful and loving home for your pet. Take your time browsing through all of the information we offer here, where you will find interesting facts about poodles, health and wellness tips as well as training information and much more.
We live on a small farm and have a wonderful place to raise happy, healthy puppies. My grandmother and mother began raising Poodles at this same location over 50 years ago, I became involved as a child. Now my daughter, and granddaughters are involved as well and we continue with the legacy.
We have two standard poodles – Lucas and Lacey – and this website is all about the adventure of caring for standard poodles. In fact, our standard poodles need about 3 good workouts a day to b
Welcome to my Galavanting Poodles blog. I document my adventures in hiking, training, grooming, dog shows and overall care of my poodle dogs. Hope you have a nice stay!
Quite simply because dogs enrich our lives in many ways. There is nothing else that gives us the unconditional love and companionship that a dog does. Poodles have the added bonus of being intuitive, intelligent and low shedding. We believe standard poodles are one of the best emotional support dogs whether they are trained for that job or just a wonderful member of the family.
Want to be added to this list?
Click here
to bring up our submission form. We will be in touch shortly with feedback.