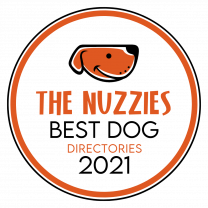 Looking for more pet content?
1

13

Puppy Spot

2

11

Puppy Find

3

11

Puppy Finder

4

11

Next Day Pets

5

11

Dog Directory
These dog directories feature a huge variety of resources, from breeders to blogs to pet stores, and all other kinds of services.
Puppy Spot starts out with a promise: no puppy mills, a head-to-toe health inspection, and collaboration with the AKC to make sure clients are connected with a reputable and ethical breeder. Clients can search by breed or by collection, and find helpful articles and information about health and safety, grooming, and training. Puppy Spot publishes all previous customer reviews on their website – not just the positive ones. Clients can search by star and feel confident in the vetting and legitimacy of the breeders featured on Puppy Spot.
Puppyfind features over 50,000 puppies and more than 100,000 dog breeders. Searches can start with a breed, a location, or lifestyle preferences to help narrow the results for a perfect
match. Results offer a photo, age, price, and relevant details. Puppyfind is also a valuable educational tool to learn characteristics such as size, temperament, and care of the many available dog breeds. Whether clients are looking for a place to learn about their options or single in on a perfect family pet, Puppyfind has a wealth of information.
The Puppyfinder search engine is a comprehensive place to start looking for a puppy. It's an easy-to-navigate site offering a sampling of dogs for sale on the home page, along with a section of rescue dogs available for adoption. Puppyfinder is an online partner with ASPCA and other adoption organizations to help all dogs find a happy home.  Searchable by dog breed or specific breeder,
Puppyfinder is also a useful resource with articles about selecting a dog, training tips, health information, and even help with naming a puppy.
Next Day Pets can connect clients to a vast network of over 125,000 dog breeders. Clients can browse by dog breed, breeder, or use the PuppyMatch service to help determine the right kind of dog for their family. The form gathers information such as desired breeds and gender, along with lifestyle information like number of children or other dogs in the home to connect the client to an appropriate breeder.
We have have completely redesigned DogDirectory.org and we have had a major spring cleaning in our directory of dog websites that were either abandoned or had not been updated for a long time. If your website has been removed in error please contact us or sign up again for a new listing in our popular dog directory.
At Puppies Online, an easy step-by-step process helps future dog owners easily learn about, select, and connect clients with breeders. A family-run business since 2008, the owners of Puppies Online have personal connections with the dogs available for adoption, and also partner with local rescue organizations to connect clients with the perfect dog for them.  The website's extensive FAQ section and blog offer important information about the process of adoption and helpful tips and tricks once clients take their puppies home.
Are you seeking a new canine family member? Find a reputable dog breeder or dog rescue website. Does your furry friend need some new toys or an appointment with a groomer? How about someone to do dog sitting or a boarding place for the your time away? All those kinds of websites are listed and many more are listed here at PuppySites.Com!
Welcome to The Dogs Directory website, the UK's premier place for dog lovers. Following the national success of our Pets and Animals Directory with its strong focus on dogs and dog related services, we have launched this specialist website as your new reference source containing a multitude of services, suppliers and all things associated with dogs, including pet insurance, dog groomers, breeders and kennels, etc. If you need any product or service to do with mans best friend, then this site is where to find it!
Stud Dog Central is a directory of free ads for purebred dogs at stud worldwide. Studs must be purebred but may be registered or unregistered. List a stud or find one to breed your female by live cover, AI at a local Vet clinic, or shipped semen. Find links to many dog related services including the use of dogs for various needs (autism, disabled vets, blind, diabetics, seizures), breed related services, genetic testing, emergency planning for pets, unique patented equipment, supplies, rescue aid, and m
Want to be added to this list?
Click here
to bring up our submission form. We will be in touch shortly with feedback.