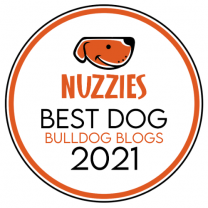 Here are your Pitbull's favorite Pitbull blogs...
1

11

Bully Max

2

10

Stand Up For Pits Foundation

3

9

LOVE-A-BULL

4

9

MN Pit Bull Rescue

5

7

Angel City Pit Bulls | Los Angeles Dog Rescue – Blog
Learn about Pitbull direct from passionate owners and businesses who can only be considered enthusiasts of this furry little friend.
Muscle-building and exercise tips for pit bull owners. Including DIY exercise equipment, raw dog food recipes, and canine performance supplements. Bully Max increases your dog's muscle mass, boosts their health, and allows them to reach their maximum growth.
The Stand Up For Pits Foundation is a non-profit dedicated to saving pit bull 'type' dogs aka Pibbles through live events, education and advocacy.
Love-A-Bull was organized to educate and to advocate on behalf of the American Pit Bull Terrier, the American Staffordshire Terrier, the Staffordshire Terrier, and Bull Terrier (all breeds commonly referred to as 'pit bulls') and pit bull mixes.
We are a community based organization that, not only provides service dogs and therapy dogs, but are instrumental in helping with animal cruelty cases. We also provide training workshops as well as community services, such as helping to build fences for families in.
Angel City Pit Bulls is a nonprofit rescue organization dedicated to creating a better future for pit bull dogs in Los Angeles. ACPB believes that by educating about, advocating for, and celebrating pit bulls, we can help promote positive public opinion of this breed, decrease the high level of euthanasia happening in our overcrowded shelters.
Want to be added to this list?
Click here
to bring up our submission form. We will be in touch shortly with feedback.