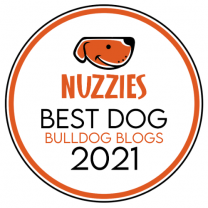 Here are your Rottweiler's favorite Rottweiler blogs...
1

9

Rottweiler HQ

2

8

A LOVE OF ROTTWEILERS

3

7

Rottweiler Club of Canada

4

7

Rottweiler Life
Learn about Rottweiler direct from passionate owners and businesses who can only be considered enthusiasts of this furry little friend.
Are you thinking about bringing a Rottweiler into your family? Do you need some tips on training your Rottweiler or information on how to take care of them? Well we want RottweilerHQ to be the place you turn for support with your Rottweiler! Here at RottweilerHQ, we absolutely LOVE Rottweilers.
The Rottweiler Dog Blog will keep you up to date with everything that goes on here at www.a-love-of-rottweilers.com
Whether you're a life-long Rottie lover looking to share info and photos with other like-minded people; a first-time Rottweiler owner with an adorable puppy in your arms; or anything in between….. you'll find lots to see and enjoy on my site.
Rottweiler Club of Canada is a non-profit organization dedicated to promoting responsible breeding and ownership. Learn more about the Rottweiler and keep current on Rottweiler related events in Canada, events, awards, breeders, litters and more.
Rottweiler Life is your first and last stop when it comes to quality Rottweiler information. Training, Puppies, Breeders, Rescue – we have you covered! This page is to help many rottweiler owners to deal with the amazing breed rottweiler, give them tips, articles, and answers to all their questions.
Want to be added to this list?
Click here
to bring up our submission form. We will be in touch shortly with feedback.