About 68 million households in the U.S. own a pet. If you're part of that number, you likely consider your furry friend to be a member of the family! They might even be your "fur baby."
Because your pet plays such a big role in your life, it's important to keep them healthy. That's why choosing a veterinary clinic you love and can trust is crucial.
Not sure how to find the best one? Read on for 6 factors worth considering that can help.
1. Can You Trust Their Staff?
As you're checking out different clinics, try to meet the vets and technicians that work there. Make sure that they're friendly and attentive. You need to trust in whichever veterinary clinic staff could be examining and caring for your pet.
2. What Is Their Clinic Like?
Some vet clinics allow you to tour or visit their facilities before enrolling as a patient. Doing so gives you the chance to ensure their clinic is well-maintained. You don't want your pet treated in a chaotic or unsafe environment!
You might also get to see their vet equipment. You can check if they're prepared to treat your pet and whether they keep it sanitary.
3. Where Are They Located?
Visiting veterinarian clinics that aren't local doesn't make sense. It's inconvenient to drive far to get to one, whether for a routine check-up or an emergency. Unless there aren't any clinics nearby, try to consider options within a reasonable driving distance.
You can look at your choices by searching "vet clinics near me" online. You can sort your results by distance, too.
4. What Do Their Reviews Say?
One of the best ways to sort through your options for veterinary clinics is by looking at their reviews. They might have patient testimonials on their website, but unbiased third-party sources are better.
By reading their reviews, you can learn how well they treat their patients — both human and animal. You'll also find concerns or red flags worth knowing.
5. What Services Can They Provide?
Depending on the type of pet you have or your needs, you should inquire about each clinic's services. There are different specialties for veterinarians, so make sure they can handle your pet.
For example, can they treat exotic animals, such as reptiles or rodents? Can they go beyond general treatment and offer services for toxins or trauma?
6. How Much Do They Charge?
It's no secret that pet care gets expensive. Routine check-ups can cost more than $100, and anything more continues to add up even higher.
As you consider your options, don't hesitate to ask about their fees. Comparing clinic prices is a must! You don't want to end up with a vet bill you can't afford.
Choosing a Veterinary Clinic Made Easy
If you have a pet, you probably want to give them the best care possible. That's why choosing a veterinary clinic to take them to is so crucial. Use this guide to help you find the best one for you and your furry friend!
To find more interesting articles for pet owners, take a look around our website.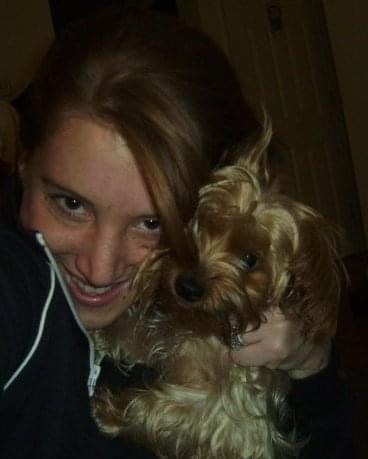 Most of my day is spent playing with dogs. When they nap, I'm here working on my blog. You're welcome to reach out and connect with me.