Graduating college is a huge accomplishment. But for these unlikely puppy university graduates, it means something so much more.
The three pups, named Koda, Esme, and Tucker, are from Saint Francis Service Dogs. They took part in the first-ever Virginia-Maryland College of Veterinary Medicine's Puppy University program this past year. .
The program began in 2015 when the college's Center for Animal Human Relationships (CENTAUR) partnered with Saint Francis Service Dogs – a nonprofit based in Roanoke, Virginia that helps people with disabilities become more self-sufficient and independent with service dogs.
Over the course of year, they spent their weekdays at the veterinary college in a structured program as part of their service dog training. They learned foundational skills like interacting with people and other animals, walking on a leash, and traveling on the bus.
RICHMOND.COM
On the weekends, the pups went home with their puppy raisers and learned more socialization and training.
Not only does the program help puppies become service dogs, it also helps the veterinary students learn lessons on the human-animal bond.
So when it came time to finally graduate, the three pups got the full college experience, of course.
They had their very own graduation ceremony – complete with caps and gowns – and received their "diplomas".
Their training isn't over, though. They'll spend nine to twelve months formally training with Saint Francis Service Dogs before going on to help those in need.
RICHMOND.COM
We can't imagine these pups being any less than amazing in their new roles as service dogs. If you'd like to help out Saint Francis Service Dogs, click here.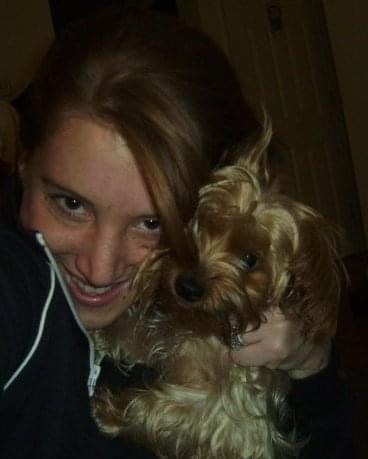 Most of my day is spent playing with dogs. When they nap, I'm here working on my blog. You're welcome to reach out and connect with me.