Dogs, like people, need exercise. They crave movement. They need to get out of the house and explore the world.
Unfortunately, most dogs are under-exercised, and are suffering mentally and physically for it.
Lack Of Exercise Leads To Mental Strain
The old school of thinking believed that dogs were playful as puppies, then around a year old, they got lazy and boring. This lead to a lot of unhappy, destructive dogs. And, more sadly, it has led to many adult dogs being dumped in kill-shelters because they weren't playing like a puppy anymore.
The truth is that dogs are pretty active at all ages. If they're not sick or injured, a dog wants to move. Sitting in the house every day leads to boredom. Bored dogs become destructive. Or, depressed. They become lethargic.
Again, old school thinking about dogs led to the belief that they're nothing more than dumb animals. But, the truth is that dogs are intelligent, emotional beings. They need mental stimulation.
Exercise As Mental And Physical Stimulation
Even seen a high energy breed like a German Shepard or a Husky destroy a house or yard? They're under stimulated. These dogs are working breeds.
Keep a hound from exploring with its nose and you'll have a sad, destructive dog.
Every breed, even mixed breeds, have things they crave. Exercise helps them satisfy this need.
Movement helps them physically, just as it does for humans. It controls weight, helps with metabolic rate, keeps disease at bay.
Walking Is Key
Waling is the best exercise for most dogs.
Daily walks of 20-minutes is minimal.
Two walks are better.
Know your dog – if you have a high energy dog, you'll need to either walk more or run with them to use up their considerable energy.
What about dog parks and the back yard?
There are many experts that believe that running around a dog park or your yard is good for exercise but doesn't provide the same primal mental stimulation that a long walk does. While this is debatable, the best option is to always include a walk whenever possible.
There seems to be something about moving forward, walking, that stimulates your dog's brain, and helps them release a lot of mental stress. Walking could be tied into the act of searching for food and shelter that is embedded in your pup's genetic coding.
If you can walk with them, and give them access to a yard or dog park, they'll get the best of both worlds.
Bad Weather and Older Dogs
What if your dog is older and can't handle long walks?
What About When It Snows Or Rains?
Do your best to get your dog out walking, even if it is for several short (as little as 5-minute) walks. Finding ways for them to exercise their minds with toys, bones, chew toys is important in these cases as well. If they're up for it, play games with them. This will get them moving and thinking.
In bad weather, short walks can help. Some experts contend that a walk to the mailbox can help relieve mental stress and boredom. A short ride in the car can help. If you are confined to the house, turn to games using toys, treats, and simply being playful with your puppy can help them burn off mental and physical energy.
A Special Note For Puppies
In general, puppies are like toddlers – they have a seemingly inexhaustible energy supply.
Walking them multiple times per day, letting them run, and playing games with them are all necessary. If that energy is not put to positive use, it will turn negative. If you'd like to keep your couch, curtains, carpet, and shoes intact, get your new baby exercised.
The old adage that "a tired puppy is a good puppy," holds true.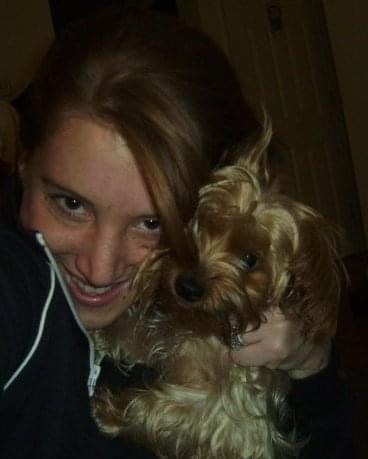 Most of my day is spent playing with dogs. When they nap, I'm here working on my blog. You're welcome to reach out and connect with me.