Imagine spending your days in an empty house. You stare out the window watching cars drive by. So many pass but none pull into the driveway. That was life for a German Shepherd mix named Ham. Ham's owners left him at their second house because they claimed they had no time for him, he escaped from the yard, and shed too much.
When Lisa Heart, a volunteer for the Special Needs Animal Rescue and Rehabilitation Northeast, learned about Ham's situation, she was heartbroken. She found out about the pup after she heard his owners asking around if anyone wanted a dog.
Heart knew she had to do something. She, along with a few other volunteers, took Ham on day trips to provide the lonesome dog with some company.
Ham would cry every time he had to go back to the empty house.
Heart worked tirelessly to find Ham a home. If she wasn't able to find a home in time, he would have to make his way to a shelter – not the best place for a shy dog like Ham. Heart was unable to foster him as one her dogs was bitten by a German Shepherd and could not be around them.
Just when she was about to give up hope, a miracle happened.
Neil Abramson, an author and prominent activist and attorney for animal welfare, found Ham's story on The Dodo and realized Ham was located only 20-minutes away in White Plains, New York. He knew he had to do something.
Abramson picked up the phone and called Heart.
Not long after, Heart picked up Ham from the empty house for the very last time.
Ham arrived at his new home – a sprawling nine acres outside Manhattan – and was greeted by fellow rescue dogs, a horse, chickens, rabbits, parrots, and cats. Then, he met his new owners, Abramson and his wife, Amy Rodriguez, a veterinarian.
The first night in his new home was confusing for Ham. While lying on the living room floor, Ham would lift his head and wake up every 30 minutes. He couldn't believe where he was.
Eventually, Ham realized he was there to stay and surrendered to the love. He sighed, exhaled, and fell asleep – surrounded by his new family.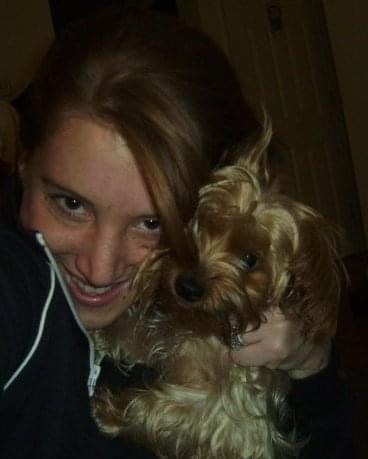 Most of my day is spent playing with dogs. When they nap, I'm here working on my blog. You're welcome to reach out and connect with me.