Are you tired of looking at your old steel dog crate? Or, have you come to a realization that your beloved furry family member does not deserve to be put inside a cage when you are away or are busy with other things? If you are, then it is time for an upgrade and try something new—the acrylic dog crate.
In this article, we will help you understand everything you need to know about acrylic dog crates, from the benefits down to the key considerations before making a purchase.
Why Buy a Clear Acrylic Dog Crate: 5 Priceless Benefits
Clear dog crates have become popular lately because they offer a number of perks for both dogs and their owners. Let us take a look at some of these benefits.
1. They Look Good
When it comes to acrylic dog crates, the most obvious advantage that they have over traditional pet crates is the aesthetics. They look so much better than those industrial-looking metal wire cages. If you have guests over, they will be impressed with how nice your dog crate looks.
And, since they are see-through, these crates will just blend in and will not be an eyesore in your home. They can complement whichever theme that you currently have without looking out of place.
2. They Provide Comfort for Your Dog
Another great thing about a transparent dog crate is that Fido will not feel claustrophobic inside it. Solid plastic cages can make some dogs feel anxious because they cannot see what is going on outside. This is not a problem with acrylic crates since your dog can still see his surroundings from the inside.
In addition, these crates also have smooth surfaces. This means that there are no sharp edges that can hurt your pet when he moves around inside them.
3. They Can Serve as an Additional Piece of Furniture
A Lucite or plexiglass dog kennel can come with functional features that it can serve as an additional piece of furniture in your home.
For example, some acrylic dog crates have storage compartments where you can place your pooch's toys, treats, and other things. Other crates are even designed to look like end tables, meaning that they can double as a place to put your drinks and snacks when you have guests over.
With these added features, these crates become more than just a kennel for your pet—they become a multi-functional piece of furniture that can serve many purposes in your home.
4. They Are Very Easy to Clean
Unlike traditional dog crates and cages, acrylic crates are very easy to clean. You will not have to spend hours scrubbing them to get rid of all the dirt and grime. All you need is a mixture of mild soap and water, and you can easily wipe down their surfaces.
In addition, acrylic dog crates do not absorb smells. This means that they will not retain any odors from your furry friend, even if they have accidents inside the crate.
5. They Are Highly Portable
Last but not least, acrylic dog crates are very easy to transport. They are much lighter than metal wire cages and can also come with built-in handles, which makes it even easier for you to carry them around. So, if you need to travel with your pooch, then these crates will be a great option for you.
The same thing when you need to re-arrange the furniture in your home. You can easily move these crates around without having to ask for help from other people.
Key Considerations When Buying an Acrylic Dog Crate
Now that you know some of the benefits of using an acrylic dog crate for your furry family member, it is time to take a look at some key considerations when making your purchase. These factors will help ensure that you get the best item for your money and for your dog's needs.
Size of the Crate
Ideally, the clear acrylic dog crate that you buy should be big enough for your pooch to move around comfortably, but not too big that it takes up a lot of space in your home. To know which size to get, it is best to take measurements of your dog. Here are the steps that you can take.
1. Place your dog in a standing position.
2. With a measuring tape, measure the height of your dog from the top of his head to the ground. This will give you an idea of how tall the crate should be.
3. Measure the width and length of your dog by placing the tape around their body (from his chest to his backside). This will give you an idea of how wide and long the crate should be.
4. Add two to three inches to each measurement that you get. This additional space will ensure that your pooch is comfortable inside the acrylic crate and that they can move around without any problems.
There are many different sizes available on the market today, so take your time in choosing the right one for your dog. If you are not sure about the size, then you can always ask the shop's representative for help. They will be more than happy to assist you in making the right decision.
The Crate's Design
When it comes to acrylic dog crates, there are several designs that you can choose from. There are those that come with a single door, while others have two doors. There are also some that come with a removable roof, while others have a solid roof.
The design that you choose will depend on your preferences and on your dog's needs. For example, if you want to place the crate in a corner of the room, then getting one with two doors might be more convenient for you. This way, you can access the inside of the crate from either side.
On the other hand, if you are planning to use the crate as a piece of furniture, then getting one with a solid roof might be a better option for you. This way, you can rest assured that the top surface will not move easily when you place something on it.
You can take a look at some good designs of acrylic dog crates on this page:https://shophiddin.com/collections/crates.
Additional Features
Acrylic dog crates can come with cool features that make them more comfortable for your dog. For example, you can find something with ventilation slits that will help ensure that your pet gets enough air inside the crate.
There are also some models that come with a built-in food and water bowl. This can be very convenient, especially if you are planning to use the crate for travel. Having a built-in bowl will save you from having to pack an extra one when you go on trips.
Moreover, there are also those which come with extra beddings. This is a great feature that ensures your dog will be totally comfortable inside the crate. Not to mention that it will also help keep them warm during cold nights.
Material of the Crate
Depending on the brand, acrylic dog crates can be made from different materials. However, the most popular options on the market today would be the Lucite or plexiglass dog house.
If you want something that will last for a long time, then getting one made from Lucite would be your best bet. On the other hand, if you are on a budget and do not mind replacing the acrylic cage every now and then, then getting one made from plexiglass would be a good option for you.
Apart from those which are entirely made of clear acrylic, you can also find crates that are made from a combination of acrylic and metal wire. There are also those with wooden frames and acrylic panels, which are a great option if you have a home with a rustic theme.
Generally speaking, your choice of material will depend on your budget and on your personal preferences. Just make sure that you pick something that will be comfortable for your pooch and will last for a long time.
Price
The price of a clear acrylic dog crate can range from $200 to $1,000 depending on the size, construction, material, and functionality. Of course, the price will also depend on the brand.
However, it is important to note that just because a product is expensive means that it is the best option for your needs. There are many affordable acrylic dog crates on the market today with great designs and are made of high-quality materials.
To ensure that you are getting a good deal, it is important that you compare the prices of different products before finalizing your purchase.
Where to Shop for Acrylic Dog Crates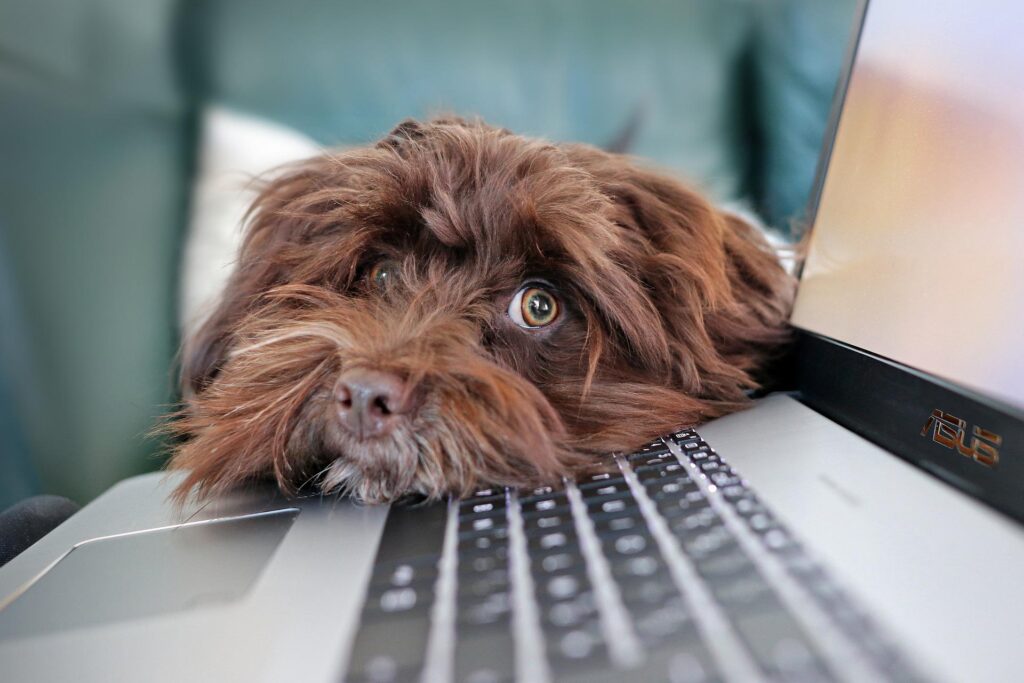 The easiest way to find acrylic dog crates is to do a quick search on the internet. However, it is important that you only buy from reputable sellers to ensure that you are getting a high-quality product.
So, how do you know if a shop is reputable? One way to do this is to read reviews. You can also ask for recommendations from your friends or family members who have purchased acrylic dog crates in the past. This way, you can be sure that you are buying from a trusted source.
Another thing to consider is the return policy of the seller. This is important, especially if you are buying the crate online. Make sure that the shop has a good return policy so that you can get your money back in case you are not satisfied with the product when you receive it.
Acrylic Dog Crate FAQs
Q: Is acrylic safe for my dog?
A: Yes, acrylic is a safe material for your dog. Unlike traditional plastic, which can cause allergies in dogs, acrylic is hypoallergenic. If you are not sure whether or not an item is safe to use, it is best to consult with your veterinarian first.
Q: How often do I have to clean a clear acrylic dog crate?
A: The frequency of cleaning will depend on how often you use the crate. If you only use it occasionally, then you can just wipe it down with a damp cloth every now and then. However, if you use it frequently, then you might have to wash it with soap and water once a week.
Q: Are acrylic crates suitable for all types of dog breeds?
A: More often than not, these crates are used for smaller dog breeds. But if you have a large breed, then you can always get a customized acrylic crate that can accommodate them.
Q: Can I put an acrylic dog crate outdoors?
A: Yes, you can put an acrylic dog crate outdoors. However, it is important to note that acrylic is not UV-resistant. This means that it can become yellowed or brittle over time when exposed to direct sunlight. If you are planning on using the crate outdoors, make sure that you put it in a shaded area to prolong its lifespan.
Final Thoughts
When buying an acrylic dog crate, it is important that you take your time in making a decision. This way, you can be sure that you are getting a product that is made of high-quality material and will be comfortable for your pooch. With a bit of research and the information we provide in this article, you should be able to find the perfect acrylic crate for your needs without breaking the bank.
For more useful pet care tips, feel free to check the other posts on our site. Happy shopping!