Are you a runner? Do you want a furry, four-legged running partner keeping up with you as you two stride gracefully down the city streets, or though winding paths in the woods?
The good news is most dogs love to run. And, most dogs thrive on the increased exercise.
But, some dog breeds are better runners than others
Not all dogs are built to jog. Some love long distance running. Others thrive on sprinting. Others like nothing more strenuous than a stroll in the park.
How do you know which to choose?
First, what type of runner are you? Jogger? Beach sprinter? Love high-speed running?
Here are the 5 Best Dog Breeds for Runners
Weimaraners
These dogs love to jog because they are built to run long distances. They are well muscled, energetic, and thrive mentally and physically on lots of exercise.
Greyhounds
Sprinters. These dogs were bred to race. You may find one that likes jogging, but most will love to accompany you on short, intense burst sprinting.
Pit Bulls
Sprinters and short distance runners. Because they are heavily muscled and built low to the ground, Pitfalls excel at sprinting and fast jogging for short distances. If you want to run the 50, 100, or 200, a Pit bull will love every step of the race. Longer distances can be tough on their joints. They're built like shot-putters, and you don't see many shot-putters running marathons.
Golden, Yellow, and Black Labradors
These breeds like both long, slow jogs, and shorter, more intense sprint-type runs. Labs are always one of the most popular breeds because they're very affectionate, well-behaved, and loyal. But, they can be destructive if not exercised enough. They are a working breed, so they need lots of exercise. This makes them the perfect running companion!
German Shepard
This powerful breed loves exercise. Because they love sprinting, jogging, and everything in-between, the German Shepard is one of the best dog breeds for runners of all kinds. But, make sure you intend to exercise a lot. The GSD is a working breed, so they require much more exercise than many anticipate. If you are doing near-daily road work, the GSD is for you!
Beagles
Sprinting, agility training. Beagles tend to have short legs and are built low to the ground. Many associate this hound breed with laziness. But, they are actually very high energy, and one of the most agile dog breeds in the world. If you are a sprinter, the beagle is your kind of dog.
If you are an athlete that likes to do agility training, your Beagle will train right along side of you. But, make sure you do all running in an enclosed area. The Beagle's nose can get him in trouble because they are natural wanderers, and run surprisingly fast.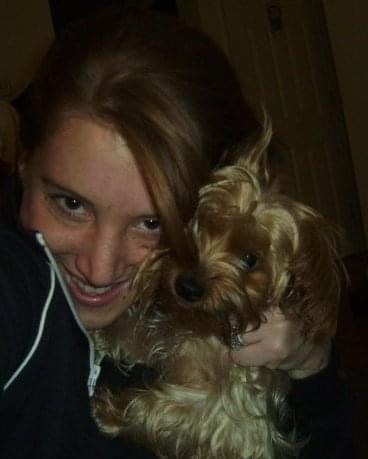 Most of my day is spent playing with dogs. When they nap, I'm here working on my blog. You're welcome to reach out and connect with me.