A senior rescue dog is the sweetest dog. We love them so much and they deserve our love as they enter the twilight of their lives. We do have a special challenge with every senior rescue dog. How do we make senior rescue dogs active and healthy. Our dog experts share their dog training tips.
4 Ways to Make Your Senior Rescue Dog Healthier and More Active
Make Getting Around Easier
Simple task such as climbing into bed with you can become akin to climbing Mt. Everest for your elderly dog. Sure, just a few years ago she'd make that leap without a second thought, but her hips are a little stiff now, maybe her knees hurt, and there was that time she tried to jump, and missed.
Something as simple as foam stairs leading to your bed gives her the freedom to climb on the bed, couches, or into her favorite window nook without pain.
All dogs, especially seniors, thrive on routine. Keeping your senior's favorite walking routes clear can alleviate anxiety. Do this in both the yard, and in your house.
A lift to get into the car is helpful as well.
Lay down traction on slippery floors. Tile and hardwood can be tough to navigate with paws, and a slip of the leg can mean a major joint issue for a senior. Putting down a carpet pathway helps them get around the house. If you have wood stairs, it's a good idea to provide traction there as well.
Exercise is For The Mind as well as The Body
Walking your dog is important. If they are healthy enough to walk, even if it's just to the mailbox and back, they should do it. Obviously, you need to find the sweet spot between enough exercise and over-use, but they should get some kind of stimulation physically. Remember that dogs are programmed to walk (much like humans, so the walk is good for you, too). Even brief walks help stimulate your senior's mind, and can relieve anxiety and boredom.
Many times lethargy is attributed to age, when in fact the dog is simply bored silly.
Senior Rescue Dog Getting Active
Swimming is a great way to get your senior moving without stressing their joints.
It may feel silly at first, but if your dog is hurting but you want them to have walk-time, putting them into a doggie stroller can solve this problem. So will simply walking with them in your backyard as they sniff around.
Watch the Weather
Older dogs, like older people, can have trouble regulating their body temperatures. This is especially dangerous in the heat and humidity of summer. Your buddy may be able to do a brisk 15-minute walk in the crisp fall air, but the stifling humidity of august can have 5-minutes feeling like an eternity for her.
Take care to watch their breathing rate in the heat, or extreme cold. Provide cool water in the summer, and take them into the air conditioning after exercising or playing in the heat.
Play
This can be part of exercise, and it is sometimes surprising to new senior-rescuers, but senior rescue dogs still like to play. It may take some research, but you can find something they'll love to play with. Try out different toys, tennis balls, bones, cat toys (make sure they're not too small), and ropes. You may just find that they love playing with the box that the toy came in best.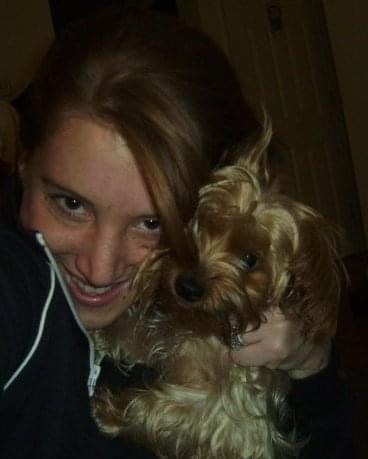 Most of my day is spent playing with dogs. When they nap, I'm here working on my blog. You're welcome to reach out and connect with me.