By now, we all know the importance enrichment activities for dogs have on our pup's life. They are not only an excellent way of keeping our dogs entertained on a rainy day or when we have things to do, but they also provide an extensive list of health benefits, such as stimulating cognition, improving stress management and helping them manage frustration. 
But we also know that constantly buying new enrichment toys and tools can be quite expensive. So, today we bring you 12 DIY easy enrichment activities you can do with stuff you most definitely will have at home, such as empty toilet paper rolls, old rags and plastic bottles.
Hey, you will also be recycling! So these easy ideas are a total win-win.
In all of these enrichment activities for dogs, you can use one of Mokai's delicious supplements. This way, apart from enriching your dog mentally and physically, you'll be caring for his overall health.
1. The Newspaper SuperBowl
What you'll need:
How to make it:
Make crunched buns with the newspaper
Place all of them on the bowl
Throw the small pieces of food all over the newspaper bowl
Give it a good mix
Let your pup find the food
2. Cups Challenge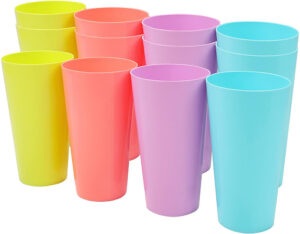 What you'll need:
How to make it:
Put a few pieces of your pup's favorite treats on all of the cups
Place them one on top of the other
Now you have a tower of cups with treats hidden inside of them that will keep your dog entertained for a while
3. Box It Up
What you'll need:
How to make it:
Open the boxes and throw the small pieces of food on all of them
Close the lids and let your pup do the work
4. Let's Recycle!
What you'll need:
How to make it:
Place some pieces of food inside of the roll
Fold the tips of the rolls inwards
Make some of them so your dog's entertained for a while and has their brain and snout working for some food
5. The Rolling Bottle
What you'll need:
How to make it:
Make some holes the size of the food alongside the bottle
Place some food inside the bottle
Put the curtain rod through the bottle, entering through its spout
Stick the rod between two walls at the height of your dog
Your pup will have to roll the bottle so the pieces of food fall to the floor and they can start enjoying them
The mechanism should look something like this
6. Uncover The Price
What you'll need:
How to make it:
Distribute the recipients all over the floor
Put some of the food inside each one of them
Now your pup can go on a treasure hunt that will enrich his mind
7. The House Of Rags
What you'll need:
How to make it:
Place the pieces of food on the rags and roll them up
Put them all together inside the box
Let that snout start working and find the treats
8. Under The Sea
What you'll need
How to make it:
Distribue the pieces of food inside the bowl of water
See your pup submerge their snout to find the food
9. Frozen Treat
What you'll need:
A tupper
Water
Their kibbles
Fruit such as apple and banana
How to make it:
Place the water into the tupper
Pour some broth into it
Put the kibble and sliced fruits into the tupper
Let it freeze
When it's frozen, take it out and give it to your pup so they can lick their way to the treats
10. The Treat Maze
What you'll need:
How to make it:
Place the objects together around the house, making something that looks like kind of a maze
Distribute the food through, above and into the objects
Let your dog find their way through this delicious maze
11. DIY Snuffle Mat
What you'll need:
How to make it:
Roll the towel while putting the treats between each fold
Let your pup enjoy it
12. The Treat Maple
What you'll need:
How to make it:
Distribute the pieces of food inside the maple
Close it and give it to your dog so they can go on their first easter treat hunt