Who doesn't love spring? The weather is finally warm, the days are longer, and all you want to do is be outside. Do you know who else loves spring? Your pup. So help them make the most of the season with these six activities your dog will absolutely love.
Go Shopping
Shopping isn't just for humans. Next time you're on a walk with your pup, stop by some dog-friendly stores and restaurants. Bring your dog to a pet supply store, like Petco or PetSmart, for some retail therapy. Once you've had your fix – and added a few new toys to their collection – pop over to a dog-friendly restaurant or café to get a bite to eat and relax.
Work Out Together
Since the weather is warmer, now is the perfect time to take your workouts outside. Don't go solo, though, bring your pup with you! Working out with your dog is a great way to bond while getting some exercise. Jogging or biking is a great spring workout for both you and your pup.
Go for a Swim
If you're the owner of a water-loving dog, take them for a swim this spring. You can either go to a beach, a hiking trail near a lake, or try a nearby river. Even a small pond, stream, or creek can be the perfect place to play fetch for a ouple hours.
Go Camping
Why make your dog stay behind the next time you go on a trip? A camping trip is the perfect opportunity to bring your pup along. Whether you plan on staying in a tent or a (dog-friendly) cabin, camping is a great opportunity to bond with your pup and spend some quality time exploring or hiking.
Be Competitive
Share your home with a puppy? Spring is the perfect opportunity to try competitive training. Once your puppy gets the basics down – like sit, stay, and lie down – why not take it up a notch with competitive training? Agility training is a great way for dogs to learn something new and release all that pent-up energy from the winter. They'll get to jump through hoops and make their way around other obstacles, a perfect complement to regular ol' training.
Off-Leash Fun
If there's one place dogs love, it's the dog park. Enjoy the warmer weather by taking your pup for some off-leash fun. If you live in an apartment, many complexes have off-leash areas but if you're looking for a larger space, check out some dog-friendly beaches or dog parks. Not only will get to burn off some energy, they'll get to meet and interact with other pups!
TRAININGYOURBESTFRIEND.COM
With these six dog-approved activities, you and your pup are sure to have the best spring ever!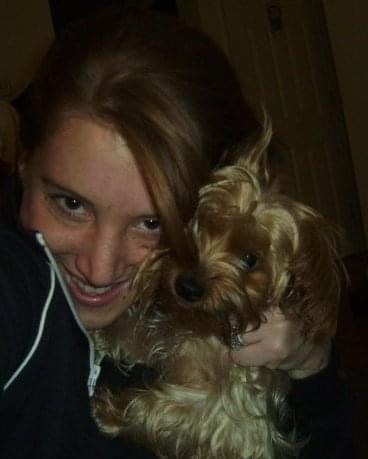 Most of my day is spent playing with dogs. When they nap, I'm here working on my blog. You're welcome to reach out and connect with me.